The Best Place to
See Your Baby Now
At Sneak Peek Ultrasound, we believe parents shouldn't have to wait 9 months to see their baby!  We make it easy to see your baby before birth.
We get a lot of questions… here are some answers.
Where are you located?
We are located at 725 W.Granada Blvd, Ste 8/9, in Ormond Beach. Google and Apple map directions are both accurate.
Do you perform medical ultrasounds?
No. Although our staff is certified and registered in diagnostic ultrasound, we are strictly an "ultrasound for entertainment" facility.
While we are not looking for problems, should we see one, we would call your doctor immediately.
Which package is best for me?
We have so many great packages, ranging from early pregnancy peeks, to your 9th month! We also have multi-visit packages that bring you savings and add great perks!  If you have any questions, do not hesitate to call or text us.
How many guests can I have? Are children allowed?
We tailor your experience to make all your ultrasound wishes come true. From a small intimate party, to a large family gathering, our exclusive "Theater Room" can accommodate ALL of your loved ones. Bring the children! We even have toys to keep the little ones occupied. 
Why might other studios have different pricing?
We sincerely believe we bring you an experience like no other. Our facility is truly unique, not only in its setup, but in its size and appeal. Our equipment is known as the undisputed leader in 4D/HD ultrasound technology. The quality of our images speak for themselves. While having the greatest equipment helps, 3D/4D/HD ultrasound scans are an art form, and our sonographers deliver art. Check out our gallery!
Are your ultrasounds covered by Insurance?
No, insurance does not cover the cost of our ultrasounds. Since they are non-diagnostic, they DO NOT replace your physician ordered ultrasounds. They are simply performed for your enjoyment and to optimize your pregnancy experience.
When is the BEST time to get a 3D/4D/HD Ultrasound?
It really depends on when you wish to see your baby…
Earlier in your pregnancy, you will see cute, tiny body parts and lots of wiggling and moving about. At these times we can get the whole baby in one frame. Mid pregnancy the baby is starting to fill out and you are able to better see those distinct little facial features. Mid to later pregnancy the focus will be that full-faced baby with chubby cheeks, hands and feet, but not usually in the same frame as they are larger now.
If you plan to have only one session, we recommend having it performed between the 26th and 34th week of the pregnancy, with your 30th week being the "sweet spot".  However, excellent images of your baby can be obtained anywhere from 24 to 36 weeks. We schedule 4D sessions up thru your 37th week. Keep in mind, the odds of getting the best images do tend to, but not always, decrease after your 35th week. This is due to the natural decrease in amniotic fluid, larger size of the baby, and the head descending down.  If you just can't get enough of peeking in on your little one, consider our "Peek-A-Boo Bundle". This allows you to come in at any two given stages in your pregnancy. A lot of our moms choose this package to have keepsakes from their 2nd and 3rd trimesters. For twins, we recommend between 22-28 weeks. For expectant mothers who are full-figured consider scheduling your ultrasound between 28 and 32 weeks for best results. 
Will I get a beautiful picture of my baby?
In most cases, Yes! However, every baby scans differently. Factors to take into account are gestational age, position, amount of amniotic fluid, placenta location and mother's physique. We cannot guarantee that your images will be similar to others you might have seen from our studio, however, we make every last attempt to get you the best images we are able to obtain in any given circumstance. The MOST important factor in clear images is amniotic fluid! A well-hydrated mom will help optimize your images. So drink up! Our ultimate goal and passion is to give you a pampered and peaceful experience in our spa-like environment, unlike anything you have ever experienced through your doctor's office. We want you to be able to sit back, relax and enjoy this moment, so do not worry. If the baby does not give us that precious face, we will invite you back for a complimentary return visit.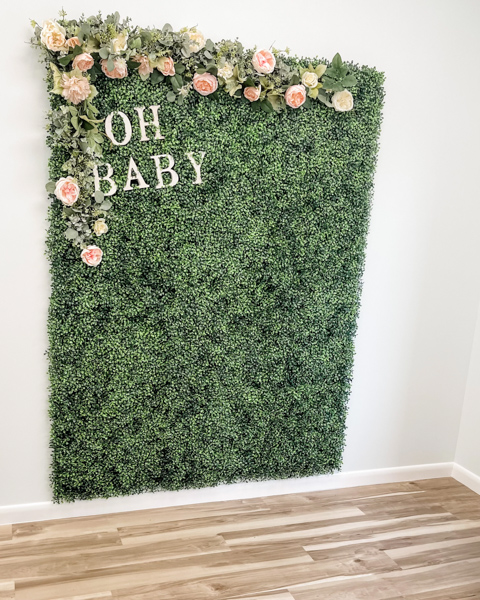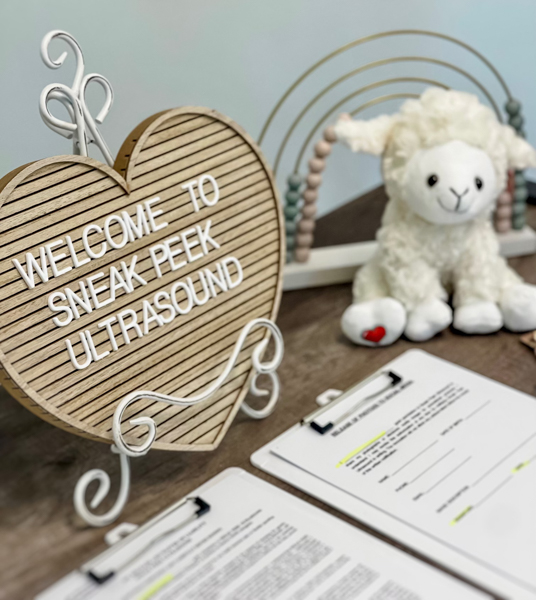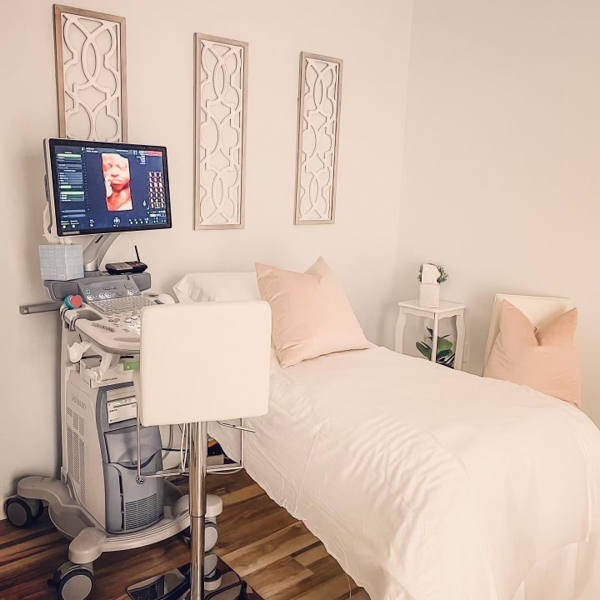 We only hire certified sonographers.  Our staff love expecting couples, babies, and technology.  We can't wait to meet you and your little one.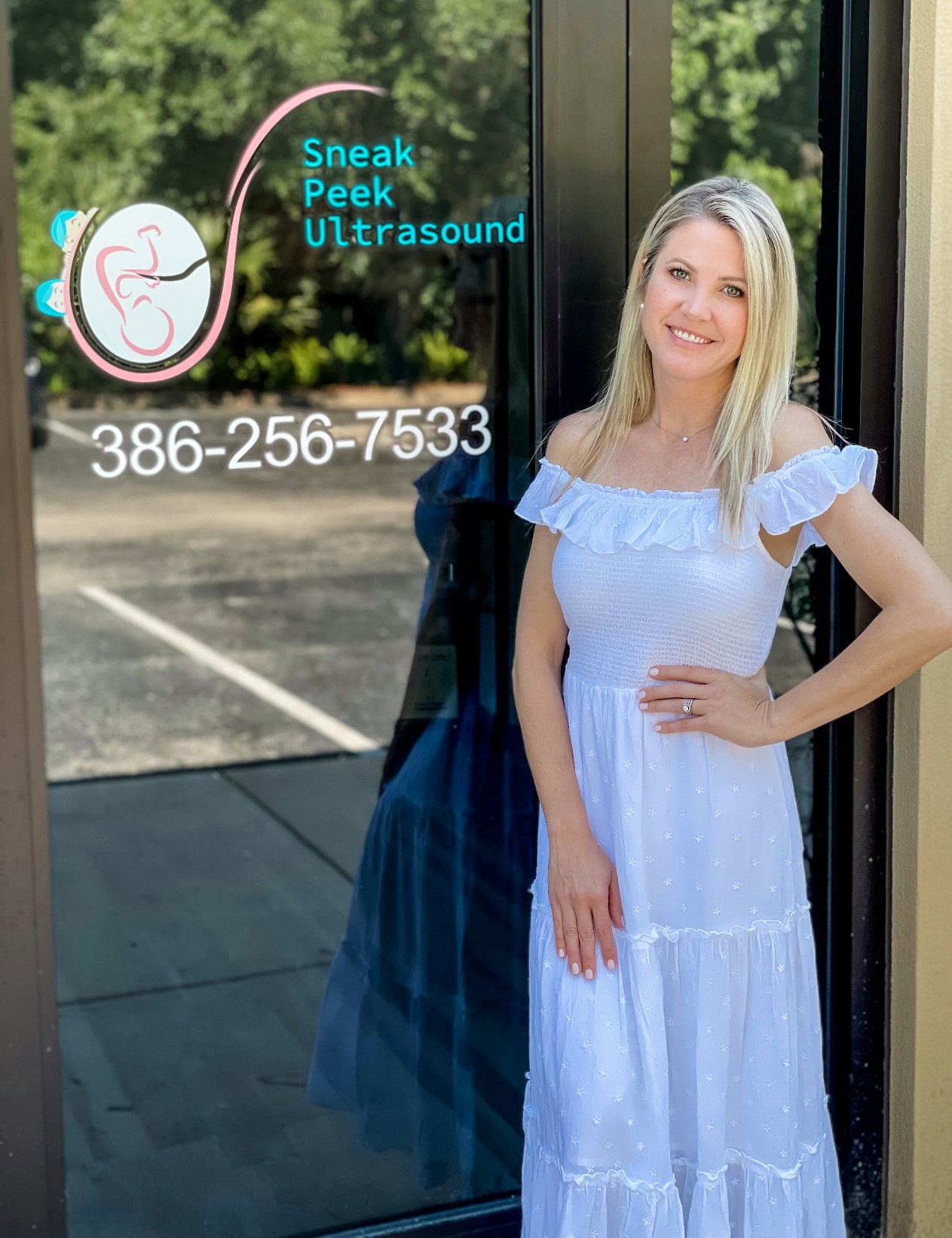 Jennifer Perri
Sonographer
Jennifer is a lifelong Florida resident and has over 18 years of OB ultrasound experience.  She's a wife and mother of two little ones.
"I absolutely love what I do!  I love that I have a small part in helping families create memories that will last a lifetime.  Seeing the reactions from families when they catch the first peek of their sweet baby is priceless"
With over two decades of ultrasound experience, Jennifer s still passionate about bringing mom, baby, and family together into the wonders that ultrasound provides.