The Best Place to
See Your Baby Now
At Sneak Peek Ultrasound, we believe parents shouldn't have to wait 9 months to see their baby!  We make it easy to see your baby before birth.
Address
725 W Granada Unit 8/9,
Ormond Beach, FL 32174
Email
SneakPeekUltrasoundFl@gmail.com
We have a fully-functional viewing studio so your favorite people can share the experience with you.  We have taken special precautions during the CoVid pandemic to protect you and your loved ones.
*Payments may be made with credit, debit, or gift cards.  Unfortunately we cannot except cash at your visit, so please plan accordingly.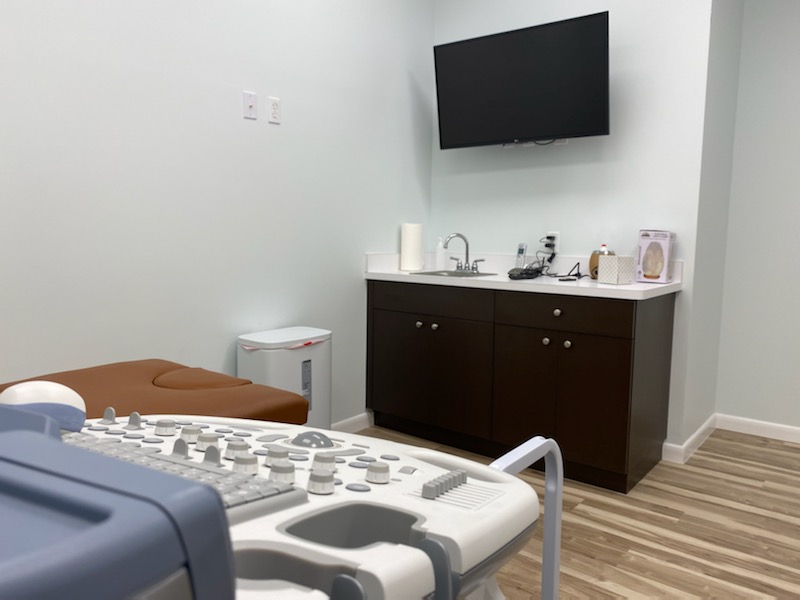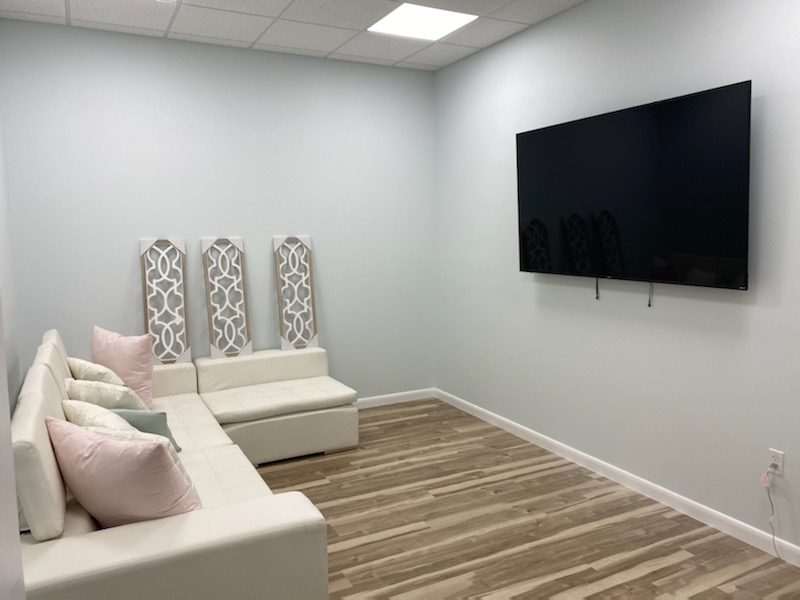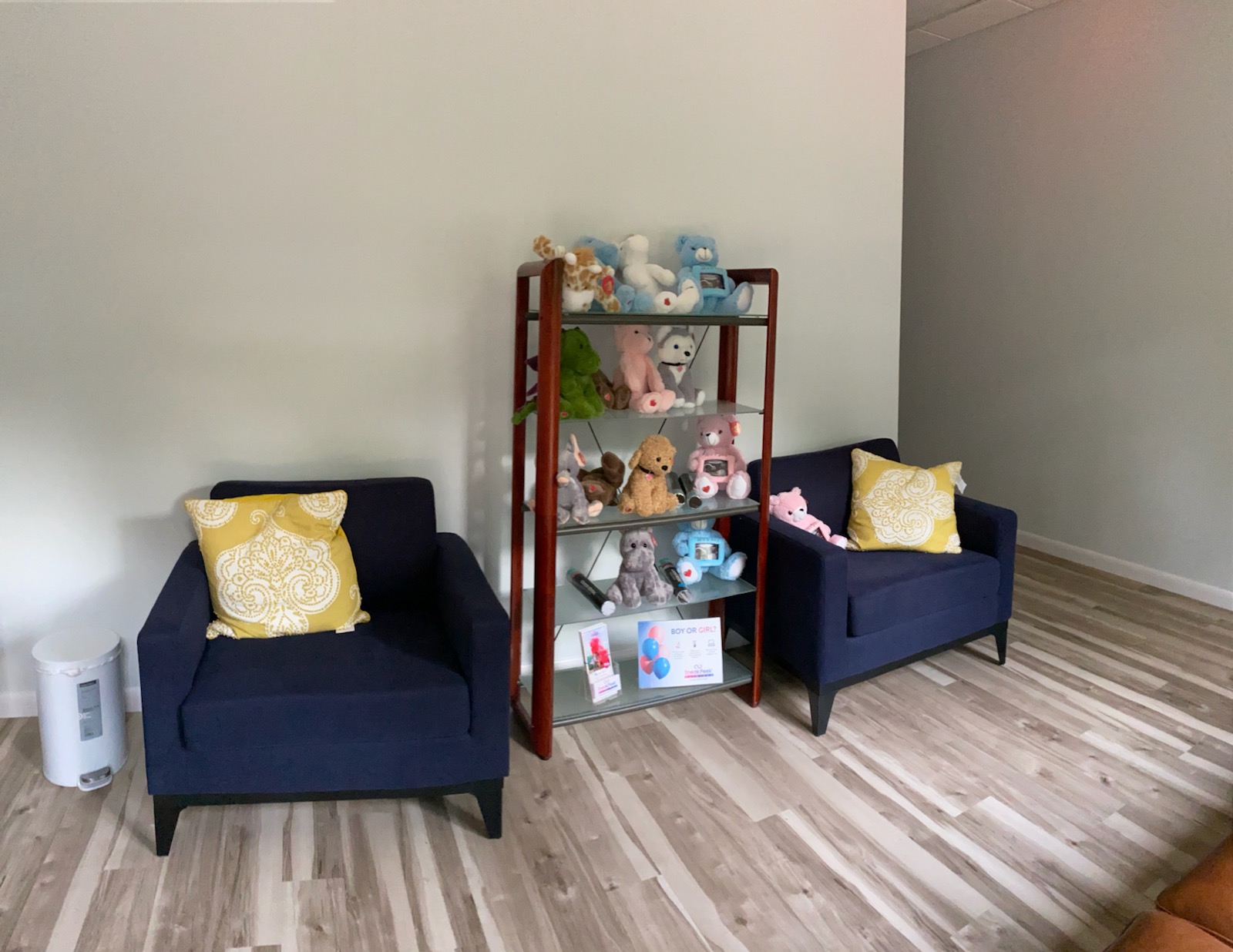 We only hire certified sonographers.  Our staff love expecting couples, babies, and technology.  We can't wait to meet you and your little one.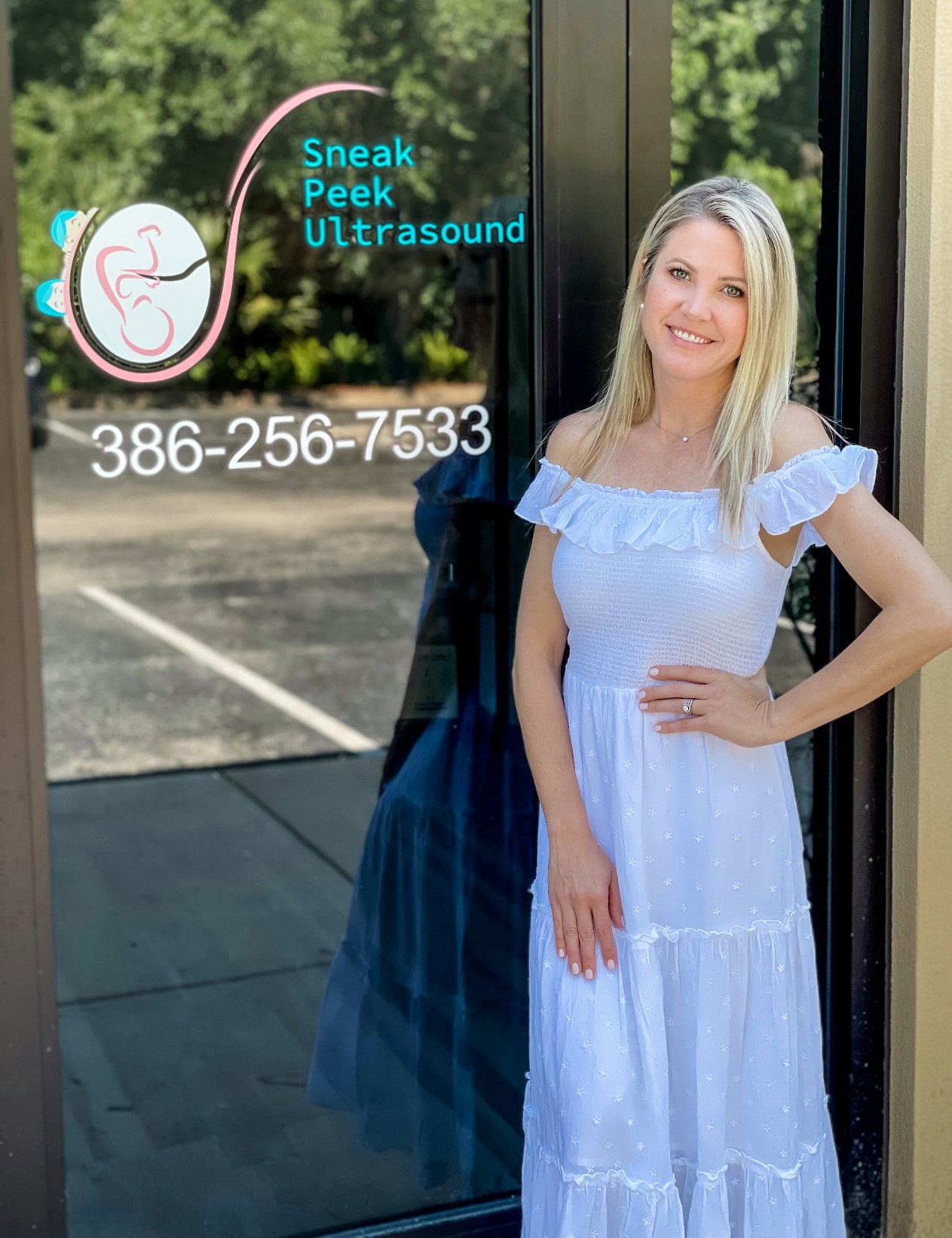 Jennifer Perri
Sonographer
Jennifer is a lifelong Florida resident and has over 18 years of OB ultrasound experience.  She's a wife and mother of two little ones.
"I absolutely love what I do!  I love that I have a small part in helping families create memories that will last a lifetime.  Seeing the reactions from families when they catch the first peek of their sweet baby is priceless"
With over two decades of ultrasound experience, Jennifer s still passionate about bringing mom, baby, and family together into the wonders that ultrasound provides.
Use our custom calendar to identify the best time to schedule a peek.
Choose your estimated due date, and the calendar will show you estimated windows for the best times to see your baby.
DNA Blood Test + 
You want to find out if your bundle of joy is a girl or boy?  We offer unique 99% accurate blood tests to confirm gender as early as 8 weeks.
Gender Discovery + 
You want to find out if your bundle of joy is a girl or boy?  At Sneak Peek Ultrasound, we are confident we can determine your baby's gender during this viewing window.  If Baby's not cooperating, and we can't see what we need to see, we'll offer a free follow-up 15 minutes session later.  Be sure to read our "guide here" for the best results.
Early Viewing +
Weeks 20-23 are a good time to start seeing your baby early.  Baby is still small, but if you plan to do multiple viewings, this is a great time to start the scrapbook.
IDEAL Viewing +
Weeks 24-34 are an excellent time to see your baby in action.  There is typically great movement, and Baby is most likely to look his/her best for 3d photos and videos.  If this is the only viewing you plan during your pregnancy, then schedule during this window.  If you follow our guide for great viewing, then you're sure to get some great shots to share with friends and family.
Good Viewing +
Weeks 35 & 36 are still in the good viewing window.  So if you haven't had a viewing yet, don't put it off… now's the time.  After week 36, it's much more difficult to get a good view of Baby.
Unpredictable +
Weeks 37-38 is really the last time to schedule a viewing. It's possible we can still get a good view of Baby, but we can't guarantee good face images as most babies are head down and getting in place for birth and their grand arrival.